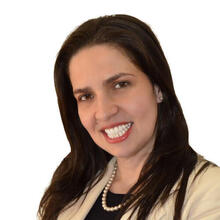 Claudia Ribeiro was awarded the 2023 Emerging Scholar Award on Sustainability.
On Monday, October 31, Claudia Ribeiro Pereira Nunes, a former visiting scholar of Bell Group was awarded the 2023 Emerging Scholar Award at the Environmental, Cultural, Economic & Social Sustainability Conference on 01-03 February, at the University of Ljubljana in Ljubljana, Slovenia.
The Emerging Scholar Award is a rewarding and valuable professional and career development experience in Slovenia. In February, she will recognize and introduce herself at the Conference Opening Session and receive an award at the Conference Closing Session. Her primary role will be chairperson in a Sustainability-themed panel session.