Weixi Wu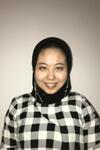 Joint Master's Student in Environmental Health Science and Environmental Science
---
---
B.S. Environmental Science, University of Manchester, 2017
---
Weixi is a joint master degree student from the Department of Environmental Health Science in Yale School of Public Health and Department of Environmental Science in Yale School of Environment. She is interested in exploring the impacts of environmental pollution and climate change on human health, especially among vulnerable populations. During her undergraduate studies and previous work experiences, she developed interests in interdisciplinary research in environmental science and human health. 
---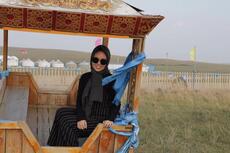 Weixi joined the Bell research group in Fall 2021 due to the group's focus on Environment Justice. She currently works on the interlinkages between climate change, air pollution and human health in Colombia. 
Outside of research, Weixi works as coordinator at the Yale Center on Climate Change and Health, and enjoys learning languages, reading and traveling.
---
Select Award
Yale Summer Internship Grant