Alisha Chan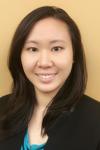 Ph.D. Candidate, Chemical and Environmental Engineering
---
---
M.Phil Chemical and Environmental Engineering, Yale University, 2020
M.S. Chemical and Environmental Engineering, Yale University, 2019
B.S. Civil and Environmental Engineering, University of Maryland, 2017
---
Alisha is a Ph.D. student in the engineering department. She is most interested in interdiscipanry work related to flood management, epidemiology, and environmental justice. Her interests in these interdisciplanary topics began during her undergraduate research about green stormwater infrastructure.
---
Alisha joined the Bell research group in Fall 2017 because of her interest about environmental justice. She currently researches how stormwater control measures (SCMs), aka green infrastructure, relate to environmental justice, whether SCMs have the capacibility to help mitigate moquitoes in areas with Combined Sewer Systems, and how communities members and local governments can best help those impacted by flash flooding.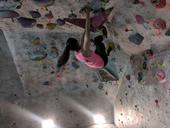 ---
Outside of research, Alisha leads STEM activities with middle school students through the Yale Graduate Society of Women Engineers. In her free time, Alisha enjoys rock climbing (right), cooking, and eating tasty food.
---
Select Awards
Yale Institute of Biospheric Studies Small Grants Award
Carol Stephans Society of Women Engineers Scholarship
American Society of Engineers Freeman Fellowship
---
Select Publications
Chan, A.Y., Son, J., Bell, M.L. (In Progress). Stormwater control measures and environmental justice (tentative title). 
Chan, A.Y., Hopkins K.G. (2017) Associations between socio-demographics and green infrastructure placement in Portland, Oregon. Journal of Sustainable Water in the Built Environment. ASCE. DOI:10.1061/JSWBAY.0000827. Awarded Best Case Study of the Year. 
Jing, R., Fusi, S.C., Chan, A.Y., Capozzi, S., Kjellerup, B.V. (2018) Distribution of polychlorinated biphenyls in effluent from municipal wastewater treatment plant: Potential for bioremediation? Journal of Environmental Sciences. DOI: 10.1016/j.jes.2018.06.007.